Feel at ease with free flight cancellations within 24 hours of booking
Change your flight without a fee on select flights
How to find cheap flights to Leduc?
The cheapest prices found with in the last 7 days for return flights were CA $88 and CA $39 for one-way flights to Leduc for the period specified. Prices and availability are subject to change. Additional terms apply
*Prices include taxes and fees
*Prices include taxes and fees
Your guide to flights to Leduc, AB
Swoop fly to Leduc, so use Travelocity to search, find, and compare some truly tempting deals from the 2 airlines—that way you can be sure you've found the best deal for you. A flight to Leduc AB currently costs between CA $88 and CA $2,298. Prices vary, but for the best fares, travel in January when prices are at their lowest.  
Top tips for finding 
cheap
f
lights to Leduc 
The cheapest flight for a round trip to Leduc is currently CA $88. When you search for flights to Leduc, enter your preferred travel dates then click on 'flexible dates' to compare cheap flight tickets to Leduc for nearby days.  The cheapest month to travel to Leduc is January from our list of deals available.  
But if you're flexible about when you travel, you can find great deals on flights across the year. If you're planning a vacation, you can save more on Travelocity when you bundle flights with car rental and hotel bookings, too. Many airlines currently offer flexible booking options, so look for flights offering no change fees.   
How to cancel 
flights to Leduc
We know plans change, that's why at Travelocity, we make it as easy as possible for you to cancel or amend your plane tickets. Go to My Trips, enter your itinerary number, then follow the instructions. Many airlines let you cancel flights online free of charge if you booked it in the last 24 hours. Visit Customer Service for more advice.  
Why you should book your 
flight to Leduc 
with 
Travelocity
We have top deals on plane tickets even for last minute flights to Leduc, so you can simply type in your travel dates and compare our best prices. Booking with Travelocity means you get flexible cancellation options, 24/7 support, and, thanks to our Price Match Promise, if the airfare drops after you book, you can get a refund! Whether you're planning a business trip, weekend getaway, or a family vacation—let Travelocity get you to Leduc for less. 
Flights to Leduc: Customer Reviews
Feb 21, 2020
Westjet always for the customer
A verified traveller
Los Angeles to Edmonton · WestJet
Feb 19, 2020
Didn't know there was no onboard entertainment until I got on the plane. Would suggest that this be more common knowledge.
A verified traveller
Toronto to Edmonton · Flair Airlines
Jan 28, 2020
The only concern .... Paid for baggage. Was able to carry on from Edmonton. Because I paid for checked bag was not allowed to carry on for the return trip. Apparently the rules changed. I have no problem with rules changing but there should have been some allowance for bookings before hand. The over head luggage compartments were not full and the price was the same. I would have paid some extra but not the full amount that was requested. Flight attendants on board were amazing!
A verified traveller
Mazatlan to Edmonton · Swoop
Jan 14, 2020
Not all luggage was at our destination
A verified traveller
Palm Springs to Edmonton · WestJet
Jan 8, 2020
Love Alaskan airlines. I was flying solo and got free upgrade to premium on both my flights. Staff are great. Flight was great. Happy to fly with them.
A verified traveller
Seattle to Edmonton · Alaska Airlines
Jan 5, 2020
A verified traveller
Calgary to Edmonton · Air Canada
Dec 29, 2019
I wish I can sit with my son who is 14 upfront not at the back with crying babies. I've got sensitive hearing and really suffer at the back of the plane. Otherwise staff was nice
A verified traveller
Seattle to Edmonton · Alaska Airlines
Dec 24, 2019
I fly about every 3 years and this airplane was the best I was ever on.
A verified traveller
Winnipeg to Edmonton · Swoop
Oct 28, 2019
Thanks for the good seats closer to the front
A verified traveller
Fort McMurray to Edmonton · WestJet
Jun 29, 2019
A verified traveller
Halifax to Edmonton · WestJet
Feb 4, 2019
Flight was delayed but I think most were due to weather
A verified traveller
Phoenix to Edmonton · WestJet
Dec 17, 2018
Air Canada has really stepped it up recently. Terrific experience, from ease of boarding to the service and ammentities on the flight. Great flight!
A verified traveller
Vancouver to Edmonton · Air Canada
Find The Perfect Hotel For After Your Flight
Need a car after flight to Leduc?
Special
5 people
Unlimited mileage

Leduc, Alberta, CAN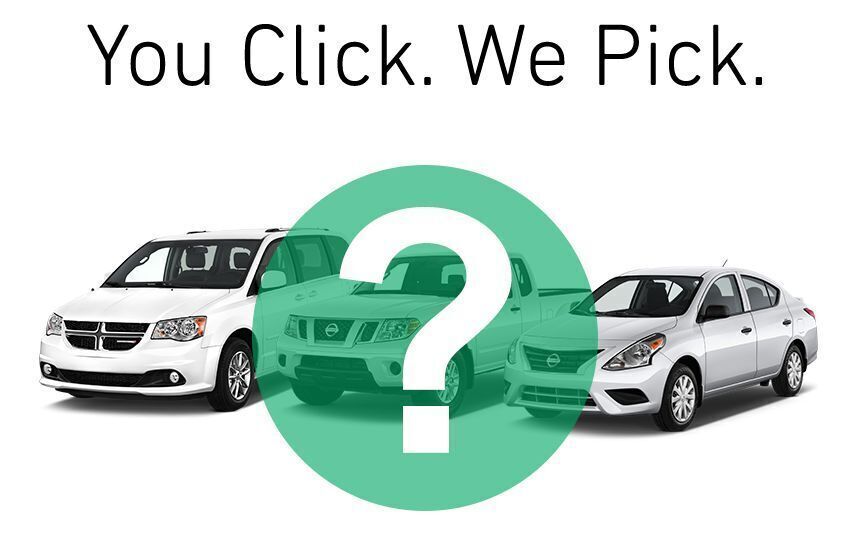 CA $179
total
found 2 days ago
Special undefined
Premium
5 people
Unlimited mileage

Leduc, Alberta, CAN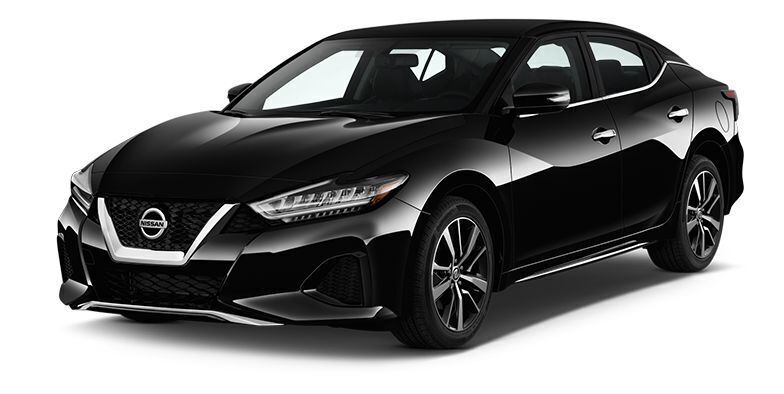 CA $199
total
found 2 days ago
Premium undefined
Lowest prices found within the past 2 days. Prices and availability subject to change. Additional terms may apply.
FAQs about Leduc Flights
Can I catch a flight to Leduc at the moment?
Before reserving your flights to Leduc, visit our Covid-19 Travel Advisor to find out if there are any current quarantine requirements or travel restrictions in place.
Which airlines fly to Leduc?
A couple of easy clicks is all it takes to book your flight to Leduc. There are 8 airline companies that fly into this city. For a smooth flying experience, we recommend considering one of these highly rated carriers:
WestJet
Air North
Air Canada
If I am not able to travel due to COVID-19, can I change my booking to a later date?
What airport is best to fly into Leduc?
Edmonton Intl. Airport (YEG) is located 6 kilometers from downtown Leduc. It's the only airport in the city, so there's no possibility of your cabbie dropping you at the wrong one!
Where to stay in Leduc
Your trip to Leduc is bound to be incredible. Make sure it begins on the right foot by booking the ideal place to sleep. Travelocitys lodging guide lists 29 options that'll have you excitedly reaching for your passport.
After a taste of the good life on your getaway? Lock in a lavish room with all the fancy extras at the Renaissance Edmonton Airport Hotel. If you'd rather cut costs on your accommodations, consider a budget option like the Travelodge by Wyndham Edmonton Airport.
Places to visit in Leduc
Don't forget to save some space in your backpack or suitcase if you plan to go to Premium Outlet Collection: Edmonton International Airport. Want some more ideas? Don't let your workout schedule lapse just because you're relaxing on vacation! Find out the hours for Leduc Recreation Centre, a local recreation center. But that's not all there is. You'll step into a secret wonderland at Stone Barn Garden, a stunning garden oasis in the area
How to get through airport security fast when traveling to Leduc
Your trip to Leduc begins as soon as you've finished all the security checks. Here are a few tips and pointers to help you pass through quickly:
Be sure you know the whereabouts of your boarding pass and travel ID. You don't want to hold up the line when you're asked to present them.
Take off your belt, jewellery and shoes before approaching security. Items like these are not permitted to pass through the body scanner.
Laptops must be removed from their cases and placed in a tray prior to being X-rayed.
When you approach the security checkpoint, you'll be asked to put all gels, liquids and creams in a separate tray for scanning. Make sure they're all packed in containers no larger than 3.4 ounces (161 milliliters) and sealed in a clear zip-lock bag.
Safety boots and other heavy shoes are likely to be X-rayed. Consider wearing simple sneakers instead.
The list of prohibited items is forever updating. Browse your carrier's website to find out what is not allowed on board their flights.
How to find cheap flights
What is the best day to buy a plane ticket?
Airfares offered on Wednesdays tend to be the cheapest, according to flight demand on Travelocity.ca in 2020. Purchasing your airfares on a Thursday or Friday can also provide better value, however our advice if you're looking to save money is to avoid booking on a Saturday. Our data shows, the start of the weekend has the highest ticket values on average, so keep this in mind if you're browsing flight deals on a weekend.
What are the cheapest days to fly?
Frequent travellers may already know this, but earlier in the week is often the cheapest time to fly. Flights departing on a Tuesday are the cheapest of the week. Since weekend flights tend to be more popular, this causes the prices to rise which is why on average. Airfares booked on Travelocity.ca in 2020 were most expensive for Saturday departures.
How far in advance can you book a flight?
Here's the deal: It is typically possible to start comparing international airfares on Travelocity.ca up to 12 months in advance. However, it does depend on the carrier as not all airlines release their prices that far out. According to our 2020 flight demand trends, last minute planners can still bag a bargain with some of the cheapest fares appearing 2 weeks to 3 months prior to their travel dates.
How can I save money on airline tickets?
We'll let you in on a secret...You can save big on flights if you mix and match your airlines and fare types. In fact, travellers who booked flights on Travelocity.ca in 2020 saved close to 60% when their return flights consisted of two different airlines or fare types.
*According to flight demand on Travelocity.ca from January to December 2020. Savings are subject to change and may vary depending on selections made.