Feel at ease with free flight cancellations within 24 hours of booking
Change your flight without a fee on select flights
How to find cheap flights to Kitchener?
The cheapest prices found with in the last 7 days for return flights were CA $99 and CA $49 for one-way flights to Kitchener for the period specified. Prices and availability are subject to change. Additional terms apply
*Prices include taxes and fees
*Prices include taxes and fees
Your guide to flights to Kitchener, ON
Swoop, Flair Airlines fly to Kitchener, so use Travelocity to search, find, and compare some truly tempting deals from the 4 airlines—that way you can be sure you've found the best deal for you. A flight to Kitchener ON currently costs between CA $99 and CA $1,358. Prices vary, but for the best fares, travel in January when prices are at their lowest.  
Top tips for finding 
cheap
f
lights to Kitchener 
The cheapest flight for a round trip to Kitchener is currently CA $99. When you search for flights to Kitchener, enter your preferred travel dates then click on 'flexible dates' to compare cheap flight tickets to Kitchener for nearby days.  The cheapest month to travel to Kitchener is March from our list of deals available.  
But if you're flexible about when you travel, you can find great deals on flights across the year. If you're planning a vacation, you can save more on Travelocity when you bundle flights with car rental and hotel bookings, too. Many airlines currently offer flexible booking options, so look for flights offering no change fees.   
How to cancel 
flights to Kitchener
We know plans change, that's why at Travelocity, we make it as easy as possible for you to cancel or amend your plane tickets. Go to My Trips, enter your itinerary number, then follow the instructions. Many airlines let you cancel flights online free of charge if you booked it in the last 24 hours. Visit Customer Service for more advice.  
Why you should book your 
flight to Kitchener 
with 
Travelocity
We have top deals on plane tickets even for last minute flights to Kitchener, so you can simply type in your travel dates and compare our best prices. Booking with Travelocity means you get flexible cancellation options, 24/7 support, and, thanks to our Price Match Promise, if the airfare drops after you book, you can get a refund! Whether you're planning a business trip, weekend getaway, or a family vacation—let Travelocity get you to Kitchener for less. 
Flights to Kitchener: Customer Reviews
Mar 16, 2020
would have thought that they would have had more staff available to assist with flight changes during the coronavrius issue
A verified traveller
Paris to Toronto · Air Canada
Mar 10, 2020
Flight was early! Good service—excellent staff. Turbulence was handled so well.
A verified traveller
Fort Myers to Toronto · Air Canada
Mar 10, 2020
The food is so much better from Lindon to Toronto. Why? Flavor quality..everything. why is there no flavor from Toronto to UK?
A verified traveller
London to Toronto · Air Transat
Mar 9, 2020
Really enjoyed the new 787 Dreamliner too
A verified traveller
Calgary to Toronto · WestJet
Mar 9, 2020
The Westjet Flight was quite squished and full. Felt like I was on a cattle train. No in flight AV which for a long trip across the country was quite unexpected. Otherwise everything else was OK.
A verified traveller
Vancouver to Toronto · WestJet
Mar 9, 2020
Best service outstanding cabin crew with Philippine Airline's
A verified traveller
Manila to Toronto · Philippine Airlines
Mar 5, 2020
The seats were uncomfortable, hard and uneven. The space between seats is too small, I am a small personal, no idea how a large one manages. For long flights you need more space.
A verified traveller
Ottawa to Toronto · Air Canada
Feb 27, 2020
Flight down in FLA was a more comfortable plane. Not your fault but 55 minutes in pre clearance before leaving Toronto is unacceptable.
A verified traveller
West Palm Beach to Toronto · Air Canada
Feb 26, 2020
Be nice if AC would accept debit for in flight meals and drinks
A verified traveller
Vancouver to Toronto · Air Canada
Feb 26, 2020
Excelllent comp and passenger care for delayed flight
A verified traveller
Cancun to Toronto · WestJet
Feb 26, 2020
Free food should be served during flights over three hrs
A verified traveller
Vancouver to Toronto · Air Canada
Feb 23, 2020
I was surprised at the service and the great tasting food
A verified traveller
Chicago to Toronto · United
Find The Perfect Hotel For After Your Flight
Best Kitchener Flight and Hotel Packages
Kitchener flight + hotel packages - economy flights
Don't see what you're looking for?
See all available trips from Edmonton to Kitchener
View all trips
Need a car after flight to Kitchener?
Full Size
5 people
Unlimited mileage

Mississauga, Ontario, CAN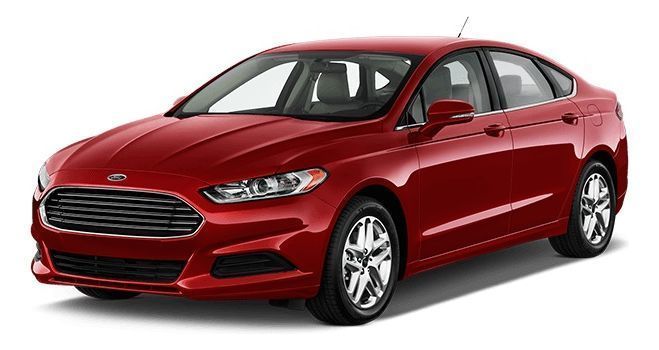 CA $97
total
found 14 days ago
Full Size undefined
Premium
5 people
Unlimited mileage

Mississauga, Ontario, CAN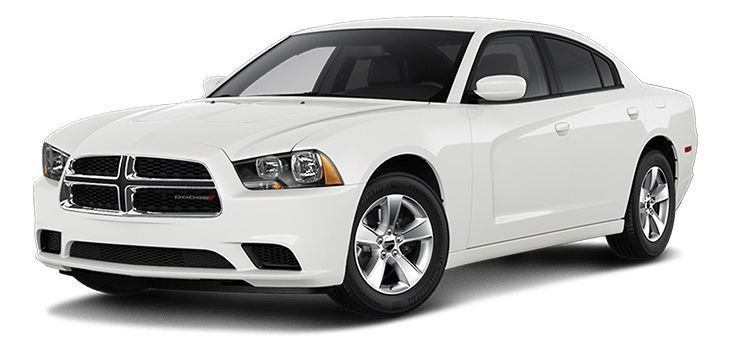 CA $111
total
found 14 days ago
Premium undefined
Luxury
5 people
Unlimited mileage

Mississauga, Ontario, CAN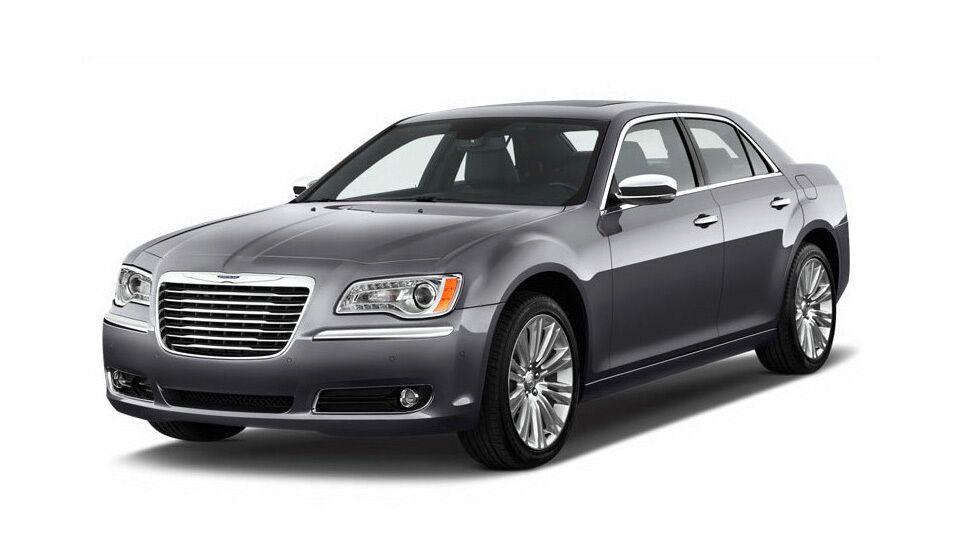 CA $141
total
found 14 days ago
Luxury undefined
Lowest prices found within the past 14 days. Prices and availability subject to change. Additional terms may apply.
FAQs about Kitchener Flights
Can I catch a flight to Kitchener at the moment?
For up-to-the-minute and comprehensive info regarding passengers flying to Kitchener, check out our Covid-19 Travel Advisor. Everything you need to know about current quarantine requirements and travel restrictions is all here in one handy place.
Which airlines fly to Kitchener?
20 airlines fly to the city of Kitchener, making it one of the world's most frequented airline hubs. Many wise wanderers opt for these carriers:
WestJet
Air Canada
Flair Airlines
If I am not able to travel due to COVID-19, can I change my booking to a later date?
What airport is best to fly into Kitchener?
Serviced by two airports, you've got options when jetting into Kitchener. Keep in mind where you're staying and the places you'll be exploring, as this may influence which flights you decide on. Pearson Intl. Airport (YYZ) is 76 kilometers from the sights and sounds of downtown, while Kitchener, ON Airport (YKF-Region of Waterloo Intl.) is roughly 8 kilometers away.
Where to stay in Kitchener
When Kitchener beckons, heed the call and lock in a fabulous place to stay with Travelocity. There are 205 accommodations in this appealing destination for you to check out.
The Walper Hotel or the Suite 76 are perfect for those wanderers yearning for seamless service and luxuriously soft sheets. More of a budget savvy adventurer? The Knights Inn Kitchener and the Kitchener Motel may be the ideal properties for you.
Places to visit in Kitchener
Bingemans is a fun-filled venue that is packed with indoor games and activities. Like some more options? Sport lovers should head to Kitchener Memorial Auditorium Complex to enjoy a match. But there's more. You definitely don't have to be a huge science fan to thoroughly enjoy a day at Perimeter Institute for Theoretical Physics. This fascinating facility is a popular tourist attraction.
How to get through airport security fast when traveling to Kitchener
Your trip to Kitchener kicks off as soon as you've finished all the security checks. Here are some tips and pointers to help you pass through quickly:
Ensure your boarding pass and travel ID are easy to reach. You will be asked to show them straightaway.
You'll have to stop the music for a little while. Earphones must be taken off and placed in a tub to be X-rayed. The same goes for items such as coins and keys.
Ensure your laptop, phone and other electronic devices are within reach. These items need to be put through the X-ray machine in separate tubs.
Traveling with your favorite perfume or cologne? As long as it contains no more than 3.4 ounces (100 milliliters) and it's placed in a clear zip-lock bag, you can keep it in your hand luggage.
Consider your choice of footwear. Slippers are great because they're super easy to step out of for the airport security checks. Try wearing a pair on your next flight!
Razors and knives are prohibited inside the aircraft. Stash them away in your checked luggage to avoid them being confiscated at the security checkpoint.
How to find cheap flights
What is the best day to buy a plane ticket?
Airfares offered on Wednesdays tend to be the cheapest, according to flight demand on Travelocity.ca in 2020. Purchasing your airfares on a Thursday or Friday can also provide better value, however our advice if you're looking to save money is to avoid booking on a Saturday. Our data shows, the start of the weekend has the highest ticket values on average, so keep this in mind if you're browsing flight deals on a weekend.
What are the cheapest days to fly?
Frequent travellers may already know this, but earlier in the week is often the cheapest time to fly. Flights departing on a Tuesday are the cheapest of the week. Since weekend flights tend to be more popular, this causes the prices to rise which is why on average. Airfares booked on Travelocity.ca in 2020 were most expensive for Saturday departures.
How far in advance can you book a flight?
Here's the deal: It is typically possible to start comparing international airfares on Travelocity.ca up to 12 months in advance. However, it does depend on the carrier as not all airlines release their prices that far out. According to our 2020 flight demand trends, last minute planners can still bag a bargain with some of the cheapest fares appearing 2 weeks to 3 months prior to their travel dates.
How can I save money on airline tickets?
We'll let you in on a secret...You can save big on flights if you mix and match your airlines and fare types. In fact, travellers who booked flights on Travelocity.ca in 2020 saved close to 60% when their return flights consisted of two different airlines or fare types.
*According to flight demand on Travelocity.ca from January to December 2020. Savings are subject to change and may vary depending on selections made.